Mooresville, NC Real Estate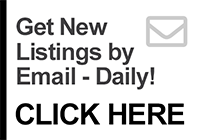 Welcome to Kidd Realty at Lake Norman NC. We hope that you will find the information you are looking for when visiting our site. We realize that a real estate investment is one of the most important financial investments you make in life. Our objective is to help our clients reach their goal with their real estate investment by continuing to stay abreast of the market. Please give us a call so we can work together to help you meet your real estate needs.
We know you will love the Lake Norman area! Check out details about the lake at: http://www.duke-energy.com/lakes/facts-and-maps/lake-norman.asp
Cowans Ford Dam created the largest manmade body of fresh water in North Carolina when it dammed the Catawba River in 1963. The total length of the facility is 7,387 feet, including more than a mile of earthen dam. The concrete portion of the dam is 1,279 feet long and 130 feet high.
Lake Norman is an "inland sea" with 520 miles of shoreline and a surface area of more than 32,475 acres. Named after former Duke Power president Norman Cocke, Lake Norman is nearly as large as the other ten lakes on the Catawba combined. Check out more details on our website about the lake or Duke Power's link above.
Please call or email me at
Vickie@kiddrealty.com
Have a great day!
Featured Real Estate Listings
Contact Us
Enjoy Life Each Day is a Blessing!